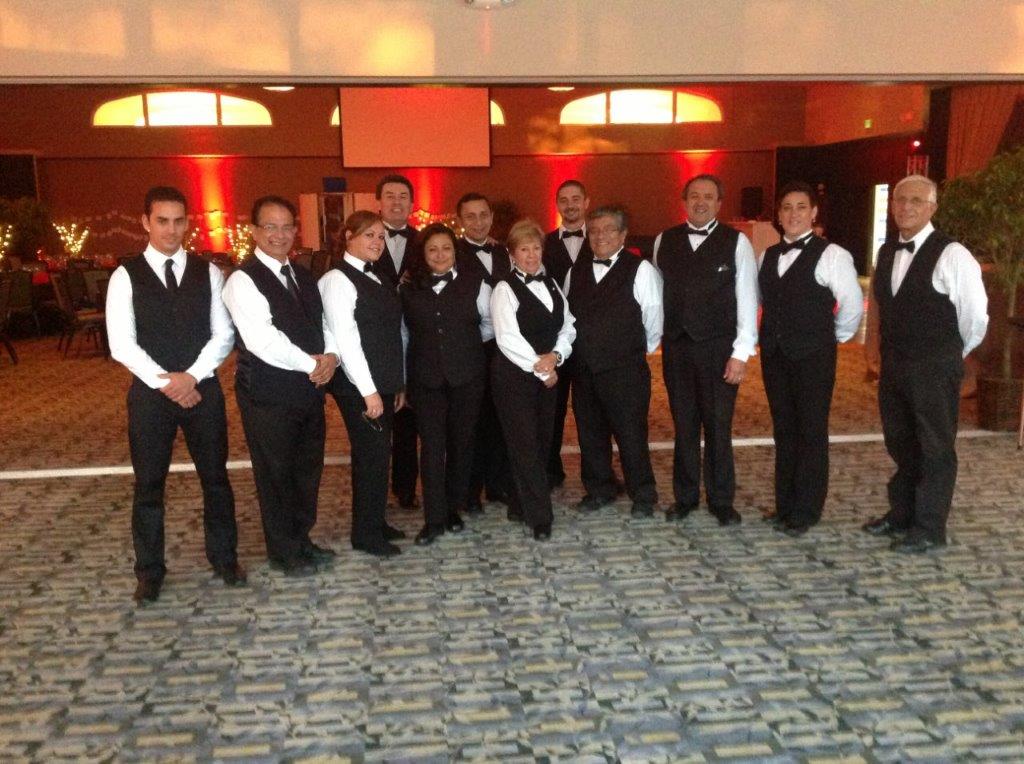 Are you already planning your next event? Are you wondering if you should hire a caterer. Also, are you thinking about how to wow your guests so that they talk about your event for months afterwards? Maybe even years?
So much is involved when it comes to event planning. You have to consider the size and location of the venue, the decorations, transportation, activities, timing, and more. But all of this effort and planning can go to waste if your food is a bust.
Hiring a caterer for your event is the best way to relieve yourself of stress and ensure your will be well received. Are you thinking of just ordering food from a restaurant or using meals offered by your venue? Don't.
Why?
We will give you 3 simple reasons:
We Know Events
Caterers aren't just people who know food, we know events. We know that serving meals at events requires careful precision, timing, and planning. Restaurants and venues will prepare bulk quantities of meals in advance, and then leave it sitting at your event for hours. Guests will have to serve themselves. Where's the glamour in that?
Quality service is what your guests expect from an event, and that is what you can expect from a caterer. We prepare dishes so that they are at their freshest not only before the event, but during the event, too. We serve food throughout, carefully replacing each course so as not to interrupt the event and also not leave anyone feeling famished.
Do you want guests to place their order ahead of time? Our expert event staff will serve each guest exactly what is expected without anyone having to go through the hassle of placing a repeat order. We bring the optimal amount of food, so that everyone is well-fed, and nothing goes to waste.
We Know Food
Restaurants and venues typically have set menus and limitations when it comes to preparing food for an event. While this food may be edible, is that really all you want? Why have just edible food when you can have dishes that are delicious, flavorful, and leave a lasting impression.
Catering companies are like having your own personal group of chefs. We are a collective of food experts who want nothing more than to deliver the tastiest morsels to you and your guests. Once we learn about your event, we work with you to create the perfect menu of appetizers, main dish, desserts, and more. We create dishes for even the most refined or sensitive palate, and we take special consideration for allergies and dietary restrictions.
Do you want your food to follow a theme? Is there a special dish that must be included in order to make your night perfect? A catering company can help.
 We Are Here for You
Hiring a catering company is like hiring a well-oiled machine. A good catering company knows how to set-up and takedown their operation without fuss, and we leave a space as nice and neat as we found it.
Often, a catering staff interacts with event goers more than anyone else, and this can make or break a special night. This is a responsibility catering company do not take lightly because unlike restaurants and venues, we do not have another form of business—providing the highest quality food and service is our business. We care about your event as much as you do, and that is why we ensure every attendee, including you, is cared for.
So, What Are You Waiting For?
You want to enjoy your big day as much as your guests do. Whether you are hosting an elegant gala, festive anniversary party, or a corporate dinner, a catering company will relieve you of stress and make your day memorable for everyone.